Your Hair Mob
We're Open!
Give us a call at (715) 381-5566
to book your services.
Doing Dangerously Good Hair
Hair Salon Services for Women and Men
Your Hair Mob – the newest hair salon in Hudson, Wisconsin – has rethought the typical salon experience. Of course we have the very best stylists to meet the needs of men and women of every age. What sets us apart is that we're not only able to "do" your hair, we're here to help you feel great about the image you see when you look in the mirror.
Think of Your Hair Mob as your personal crew that will guide you in not only how to care and style your hair, but assist in defining and refining your entire look. Attend one of our monthly events on everything from how to use a flat iron, to applying false eyelashes, the do's and don'ts of eyeshadow, and the Top 20 ways to wear a scarf. And we're not just for the fairer sex. Men need not fear Your Hair Mob. Enjoy a beverage while learning about options for skin care as well as beard, brow care and other hair care (yes, ear and nose hair needs addressing). Don't worry guys – we're discreet.
Get Booked
Give us a call at (715) 381-5566 to book your services.
Your hair mob can't wait to see you!
We're Open
Drop By Anytime
Stop in, see the space and book your next service
Walk In from 11 - 4!
July 7th!
20% off L'ANZA Haircare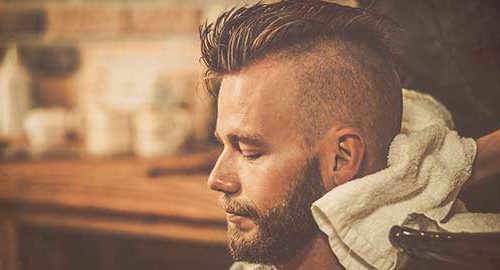 Men Welcome
Not just for the fairer sex
Not a Planner?
Walk-ins always welcome
Celebrate
Weddings, reunions, just 'cuz
Free Wi-Fi
Work, get social or surf